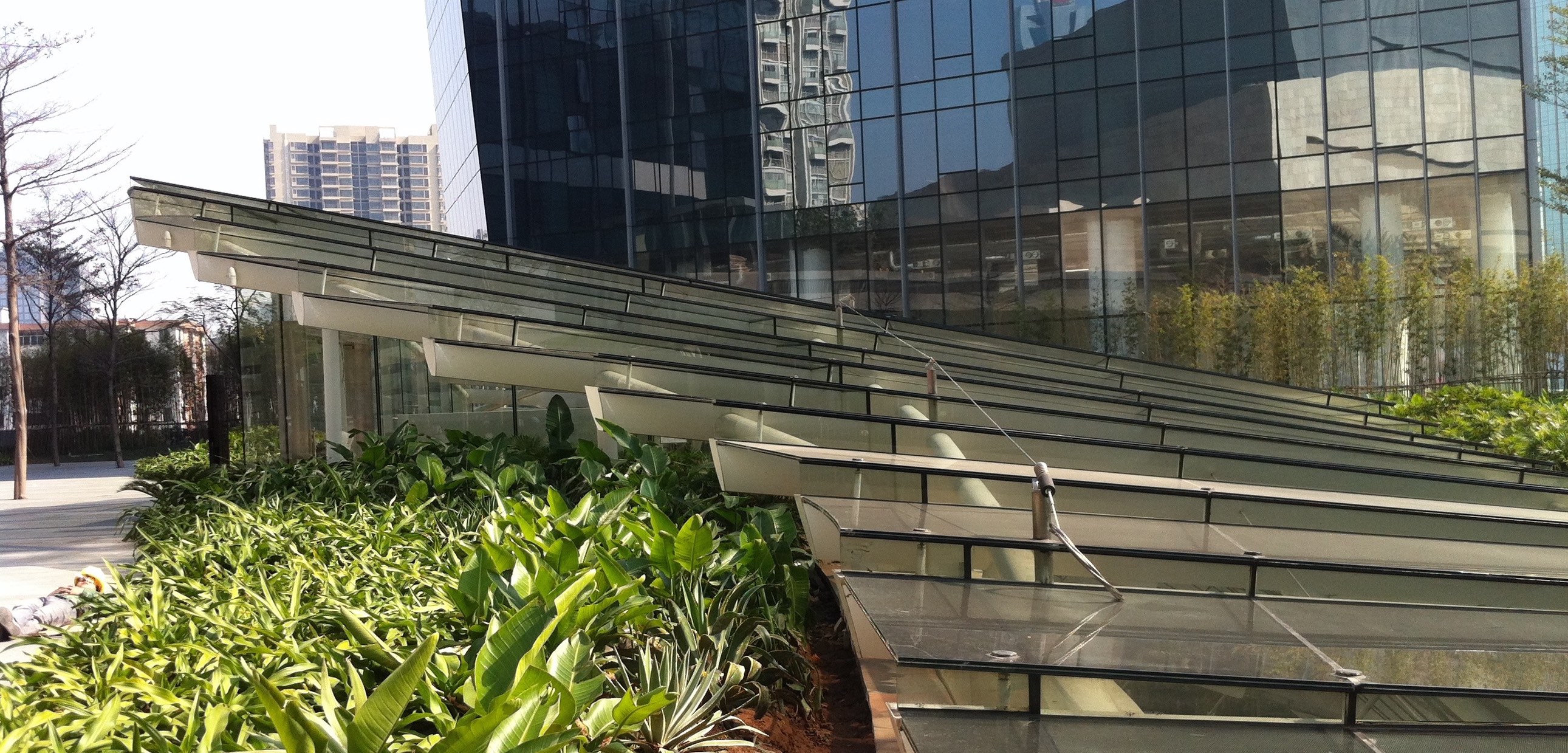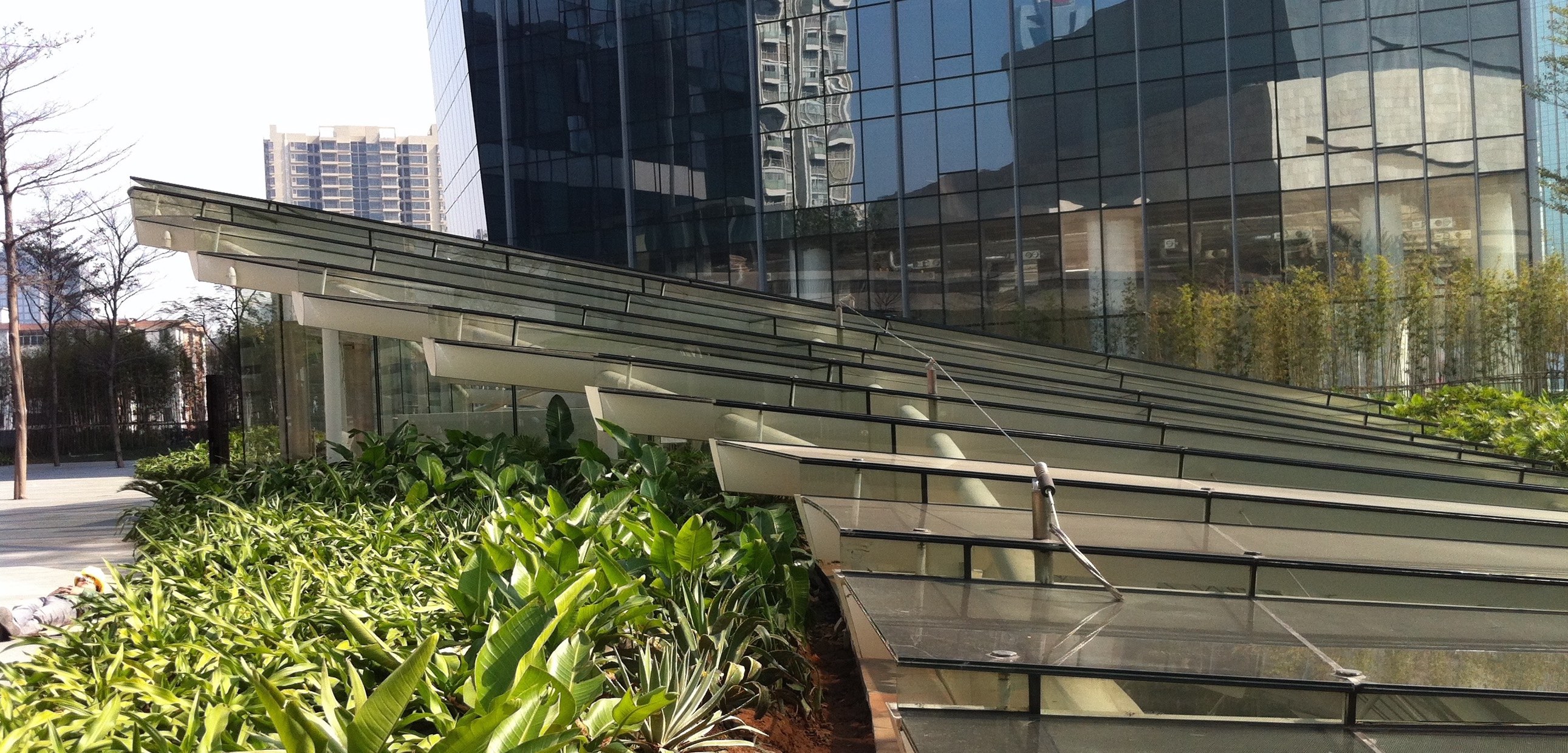 CREDITS
HDA : DESIGN FEATURE GLAZING

CLIENT : SWIRE PROPERTIES LTD
ARCHITECT : ARQUITECTONICA

HDA | 2002-2008 | Hugh Dutton, Carla Zaccheddu (Project Leader), Francesco Cingolani, Maria Angela Corsi, Pier Luigi Bucci, John Middlebrook, Cathy Shortle.
In Guangzhou, Swire Properties have recently completed Taikoo Hui, a large-scale, multi-faceted development in the heart of the Tianhe Central Business District. The complex takes up a full city block and comprises hotels, offices, shops, apartments and a cultural center for the city.
HDA were engaged by Swire Properties as specialist design consultants to the architect, Arquitectonica, for all of the feature-glazing components of the development, including the main entrance atria and the skylight which describes a linear wave along the central spine of the shopping mall.
HDA designed a bespoke concept using a repetitive rhythm of steel profiles as support for the glass panels, and developing a tactile identity for specific details within the architectural coherence of the whole. Daylight is a key ingredient to the shopping centre, and the intention was to flood the mall with light, penetrating deep into the lower basement levels. The glass components designed by HDA celebrate daylight, playing with shadows and providing a sculptural expression that responds to the filtering of light.
Other fragments, such as the glass footbridges, glass flooring and glass canopies for the lobby of the cultural centre, took a similar design approach based on simple geometric compositions that play with light, employing waffle grids for the entrance box atria and a curvilinear series of glass facets for the main skylight. For both of these, the simple surfaces are reinforced with tensile bracing systems that complement the composition with points of interest or geometric spatial compositions. As always, careful attention was paid to the design of structural components and assembly details.