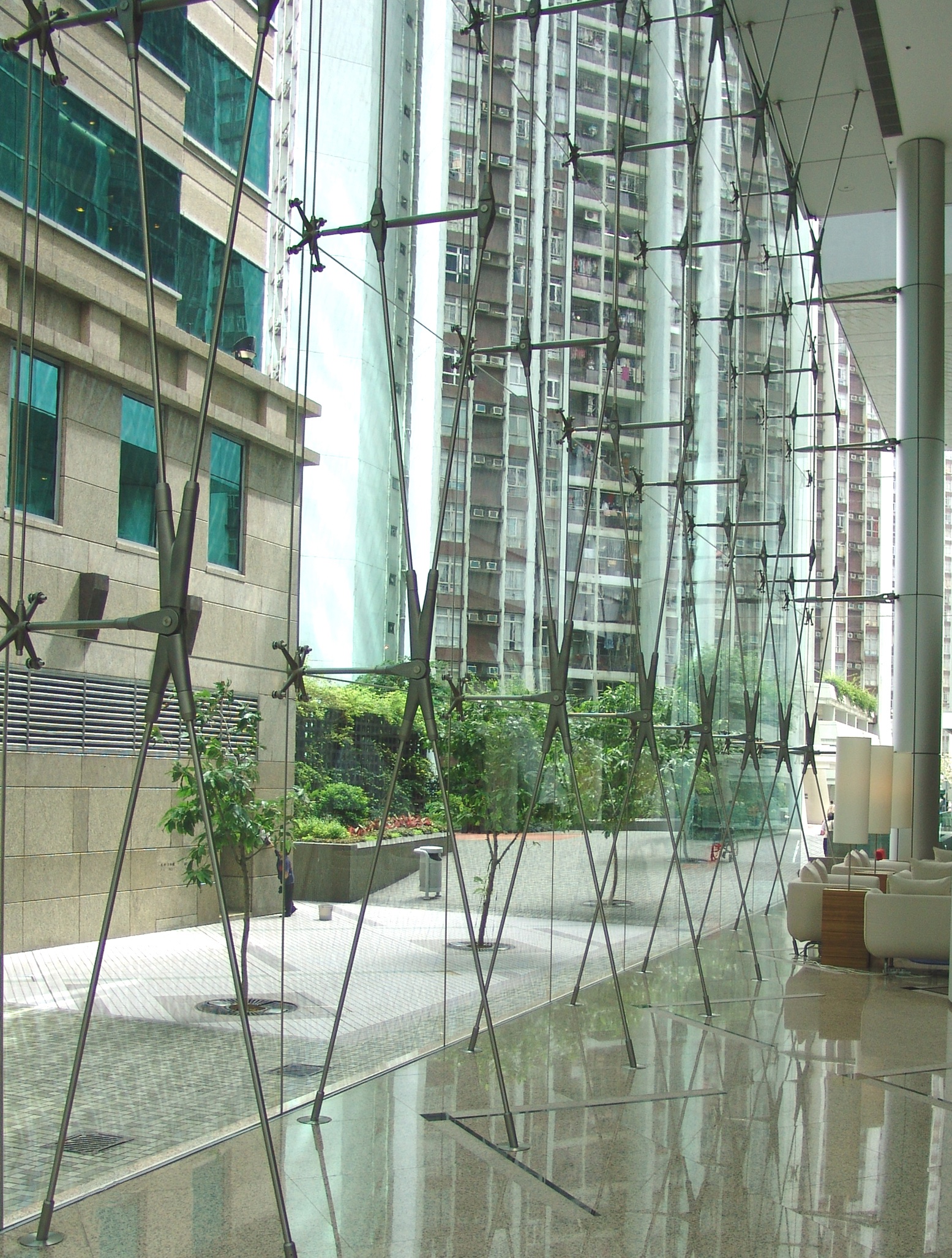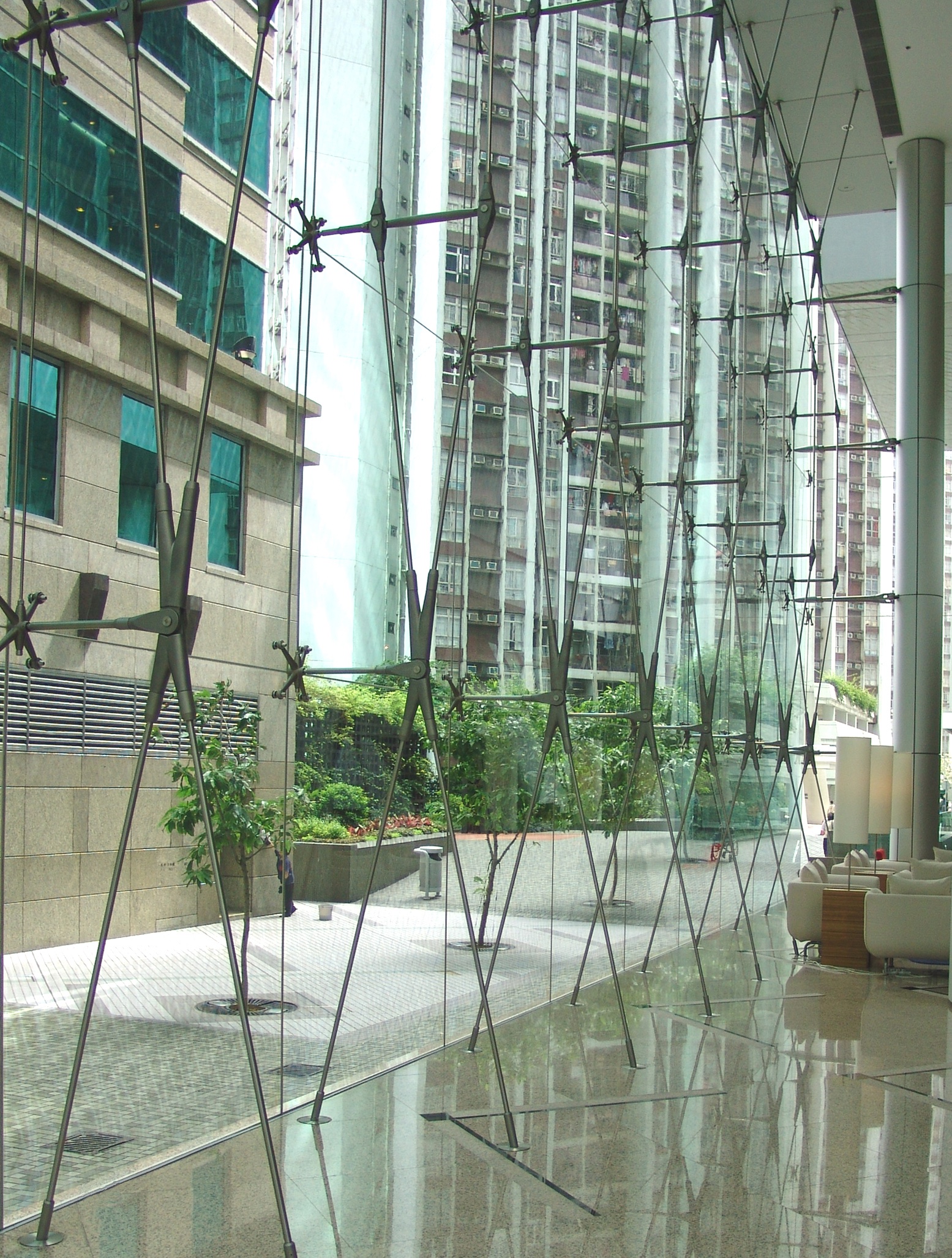 CREDITS
HDA : PODIUM FACADE DESIGNER
CLIENT : SWIRE PROPRIETIES LTD
ARCHITECT : WONG & OUYANG LTD.
HDA TEAM : Hugh Dutton, Adam Vaughn (Project Leader)
DATE : 1997-1999
HDA' s first project in Hong Kong was in 1996, for the atrium of Swire Properties' Oxford House. Appointed as consultants to contractor URC, HDA provided designs and 3D modelling for the glazing components and the lightweight solid-rod trusses. High-strength rods and cast components contribute to an original and refined custom design for the lobby glazing. The fine detailing brought to this project was much appreciated by Swire and the Wong and Ouyang team, and has led to a long and fruitful collaboration on other Swire projects.