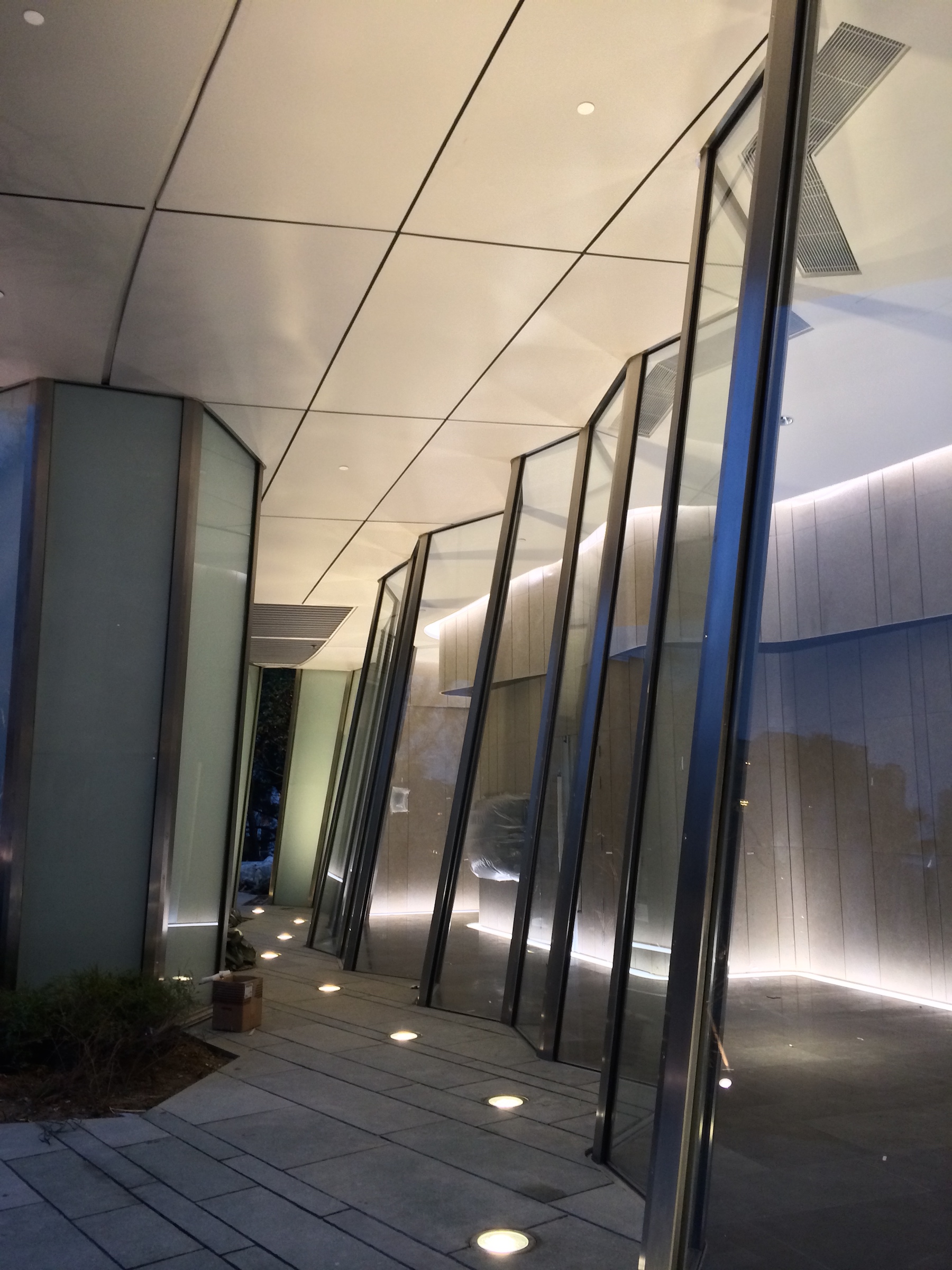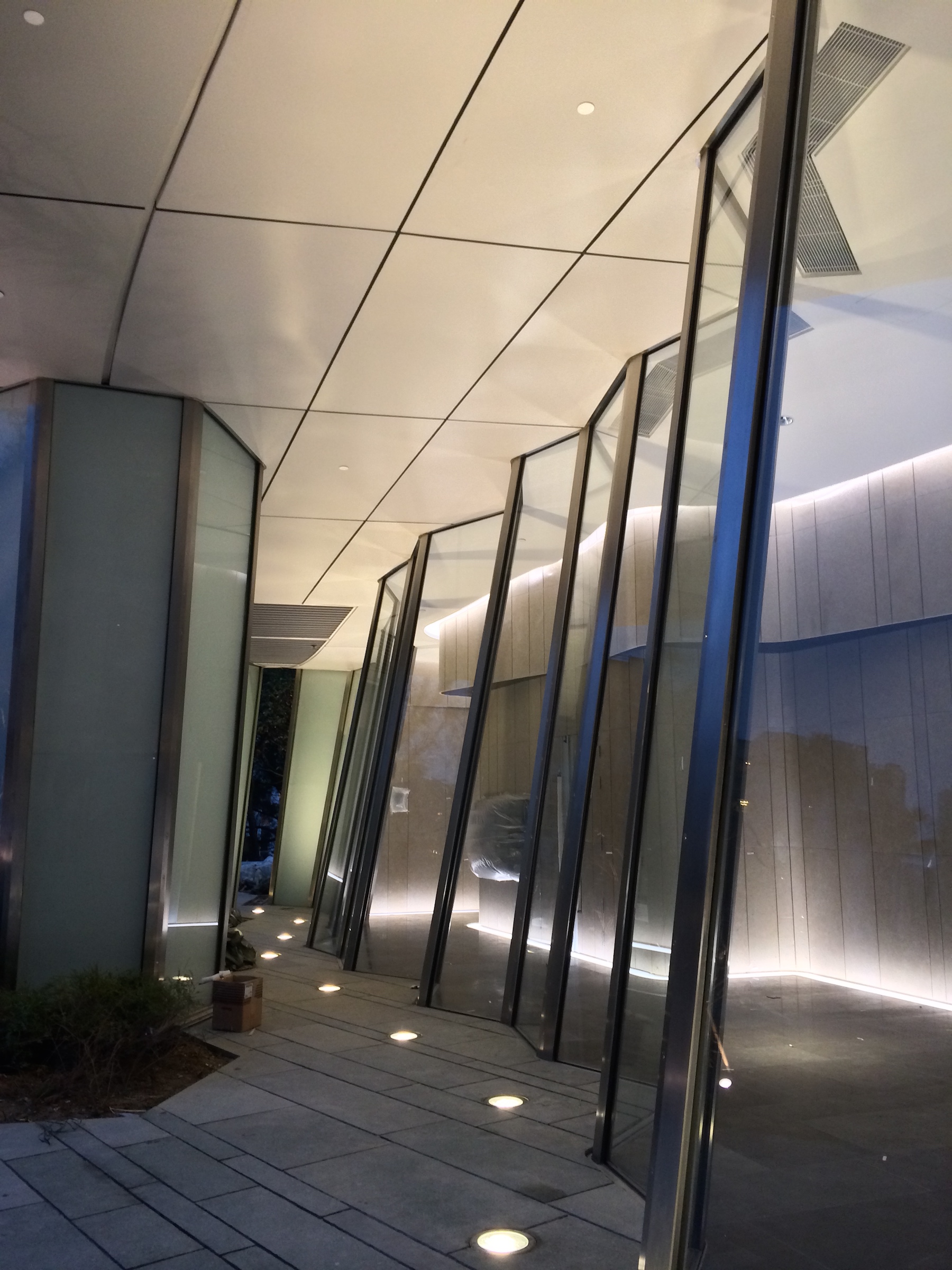 Swire Properties' Sai Wan terrace development, designed by Arquitectonica, is located on a hillside in the Island East area of Hong Kong. The 24-storey block of luxury apartments is located on a terraced site with a communal pool and garden. The tower has a 'C' shaped plan that rests on a base of two separate entry lobbies, one for each lobe tower. The bases comprise technical services as well as entrance lounge areas and lift lobbies.
HDA were appointed to develop a glass enclosure for these bases, to a random free-form configuration with maximal transparency. The design proposal consists of a series of folded plates which allow the glass panels to become self-stable without the use of mullions. The corners are joined with structural silicone sealant and discreet stainless steel profile angles. All panels extend the full height of the lobby, to a geometry that optimizes the balance between angular discontinuity and continuous edge support. Opaque glass is used to clad the technical zones, whilst the vision zones of the lobbies benefit from ultra-transparent low-iron glass to provide views of the pool, garden and the harbour.
CREDITS
HDA : PODIUM FACADE DESIGNER
CLIENT : SWIRE PROPRIETIES LTD
ARCHITECT : ARQUITECTONICA

HDA TEAM : Hugh Dutton, Gaëtan Kohler (Project Leader), Pierre Chassagne, Pier Luigi Bucci.
DATE : 2010